SEO:Image Optimizer Page Speed Store design apps in Shopify
AVADA SEO Suite is the most featured SEO app that will help you outrank your competitors in search results.
24/7 Livechat Support
SEO with confident
Image compression, Page Speed, Image with text, Optimize SEO Contact us page, Product List, Product Details, Google sitemap
Key benefits:
A blazing fast website in the blink of an eye (mobile and desktop)
Improve website loading speed (site speed, page speed optimizer), store ranking and conversion.
Faster Google index of websites images, content
Google structured data / Rich snippet
Standardized meta tags
Compress images, automatically add images alt attributes -> improve ranking on Google Images
Integrate with Google Search Console
Highlight Features of SEO Suite
Page Speed up (Web Vitals) - NEW! HOT!
This is new feature that makes your web pages fast on all devices. Highly improve Page Speed Performance score. We've helped a lot of Shopify stores to 9x (GREEN). 100% Guarantee to improve performance store. 100% full refund, no question asked.
Image optimization
Optimize images (image optimizer SEO, image optimizer online image compression, SEO images, SEO image) to boost loading speed, compress images size and keep its quality unchanged. Optimize images for stores in Shopify Pages, PageFly, Shogun, LayoutHub, Gempages etc.
Optimize Image ALT tag
ALT tags can be added automatically to every image on 3 pages: product page, collection page, and blog post.
Google structured data / Google snippets
Important page structured data (json+ld): Product page, Collection page, Blog listing page, Single Blog, Business, review, item list structured data. Works with Product Reviews, Judge.me, Ali Reviews, Loox, Fera, Stamped, Rivyo, Klaviyo, Alireviews, Support app selling digital products: NFT, music, ebook, video, livestream.
Meta tags & rules
Automatic optimize meta title and description for 4 pages: Product, Collection, Blog listing, Single Blog page. Also works with Landing Page Builder.
Meta tags and rules are for SEO content, bulk edit SEO, meta tags SEO, fixing meta titles
Site verification
Verify your website authority with Google Search Console, Bing, Pinterest, Yandex Webmaster Tools, Baidu, Alexa, Norton Safe Web.
Social Meta
Add social meta to show previews of your page on social channels
Redirect 404 pages
Allow redirecting 404 pages (404 not found, 404 broken links) to a specific URL
HTML sitemap
HTML sitemap for sitemap generator, sitemap xml generator, sitemap checker, sitemap in SEO, html sitemap.
Instant page loading
Preload any page to speed up your website loading instantly
SEO Analysis
Detailed SEO analysis on your product pages with problem report and improvement solutions
SEO:Image Optimizer Page Speed Store design apps in Shopify
---
---
---
In conclusion:
Consult VA will devise a strategy that is feasible for your business and provides customers with value at the same time. It can sometimes be challenging to design a banner and slider that look professional for your Shopify store. With Consult VA's design expertise, you can configure your website to meet your requirements and achieve website success!
Features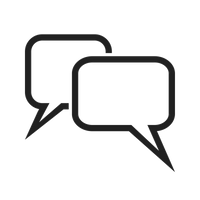 Better Communication
Now it's easy to send and streamline your onboarding and intuitive forms. We are here to fulfil your requests all at once!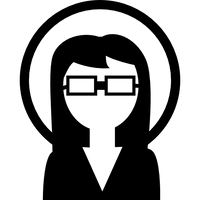 100+ Team of Experts
We make it easy! Keep a track of your invoices and project communication requirements all in one place with our super-easy communication tool and talk to our experts anytime anywhere.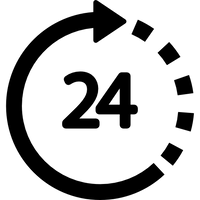 24*7 Support
Get regular updates on your projects! Our 24*7 team support helps you keep a track on every milestone for your business sucsess!

100% Refund Policy
No win-no fee! Claim your refund if you are not satisfied with our service, you get full amount back with no further questions asked!