More to say? Customised folded leaflets help you tell the whole story.
Folds & panels help organise or highlight information
Design options for all sizes
High Quality Designs
Professional Eye Catchy and Attractive Brochure Designs
High-quality (300dpi) JPEG, PDF and Print Ready files
Half Fold, Tri Fold and Z Fold Designs 
Fully Customizable and High Resolution 
Elegant, Modern and Professional Corporate Business Brochure
An organised, effective way to share information
When you're talking to potential customers, less isn't always more. Our easy-to-make folded leaflets let you tell a more complete story about your company and what it can do. Different sizes help you get the right look for your project, whether you're creating a handout, takeaway or presentation. What's more, each leaflet is crisply folded before it's shipped to you – meaning that you're able to start using them right away. 
Organising your folded leaflet
Have one main message and a strong, clear call to action
Use panels and bulleted sections for important information
Create a "menu" of all your services and options
Include a social media section, with logos and contact info
Don't use more than 3 different font sizes
Quick tips for creating a folded leaflet
Logo: If you have a logo, you'll want the highest resolution version so it comes out well in print.
Images: Select a few of the best photos of your products and services; and maybe even one of yourself or your team. Again, make sure they're high quality.
Copy (text): Your message is important, so spend a little time drafting what you want to say in advance – you'll be able to make tweaks later.
Bi-fold leaflets are ideal when:
The selling point to your customer is relatively simple
You're using large graphics to illustrate your benefits
You have high-quality photography that you want to spotlight
Tri-fold leaflets are ideal when:
You want to cover multiple aspects of your business's products and services
You're outlining a single product's specifications and benefits in detail
There are specific steps or processes involved
You're performing a direct mail campaign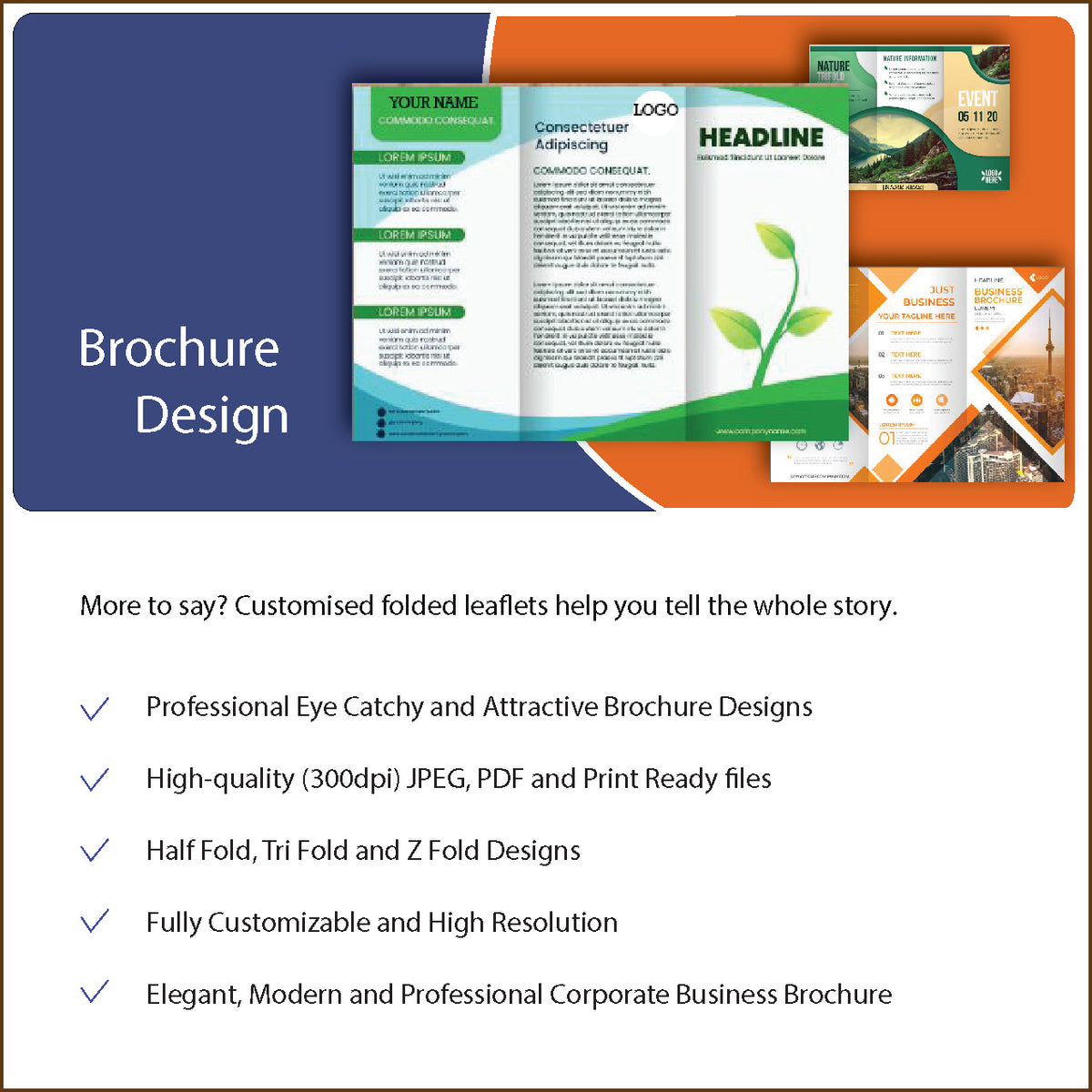 ---
In conclusion:
Consult VA will devise a strategy that is feasible for your business and provides customers with value at the same time. It can sometimes be challenging to design a banner and slider that look professional for your Shopify store. With Consult VA's design expertise, you can configure your website to meet your requirements and achieve website success!
Features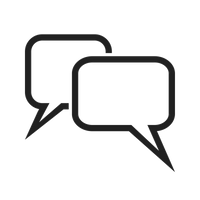 Better Communication
Now it's easy to send and streamline your onboarding and intuitive forms. We are here to fulfil your requests all at once!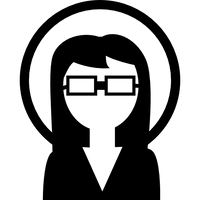 100+ Team of Experts
We make it easy! Keep a track of your invoices and project communication requirements all in one place with our super-easy communication tool and talk to our experts anytime anywhere.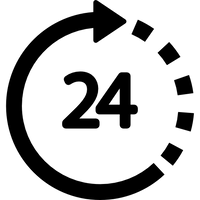 24*7 Support
Get regular updates on your projects! Our 24*7 team support helps you keep a track on every milestone for your business sucsess!

100% Refund Policy
No win-no fee! Claim your refund if you are not satisfied with our service, you get full amount back with no further questions asked!