Fera Product Reviews App Store design apps in Shopify
Beautiful, yet simple product reviews
Fera is an easy reviews app for Shopify with customizable widgets that look beautiful from the start. Fera lets you maximize social proof and customer trust without compromising your brand.
Easy customer review, photos & video management
Add, import and edit reviews, photos and videos; touch-up as needed
Real shopper verified badges for reviews
Product ratings and reviews in Google (SEO)
Beautiful rating, review & photo widgets
Product reviews or all store reviews lists
Average store rating badges
Customer photo and video submission galleries
Shopper event feeds (with review event) and counters
Automatic review, photo & videos growth
Automatic product review, photo review and video review requests
3 review incentive options: discounts, loyalty points (with smile.io) or cash-back
Easily customizable review request templates
Trusted company + fastest servers
HQ in North America with strict privacy and security adherence
Guaranteed fastest speed test scores vs any other review apps
15-years of eCommerce engineering experience
Live chat, phone and email support available most times
Limitless review customization
Display reviews in German, Spanish, Swedish, French, Indonesian, Norwegian, Portuguese, and Thai language support
Intelligent review widgets: Avoid showing 0 reviews automatically
Product grouping: Share reviews and photos across similar products
Quick & easy setup
Import existing reviews if any (won't show 0 reviews)
Request reviews from past/existing customers
Add review, rating and photo widgets with point and click interface
Fera Product Reviews App Store design apps in Shopify
---
---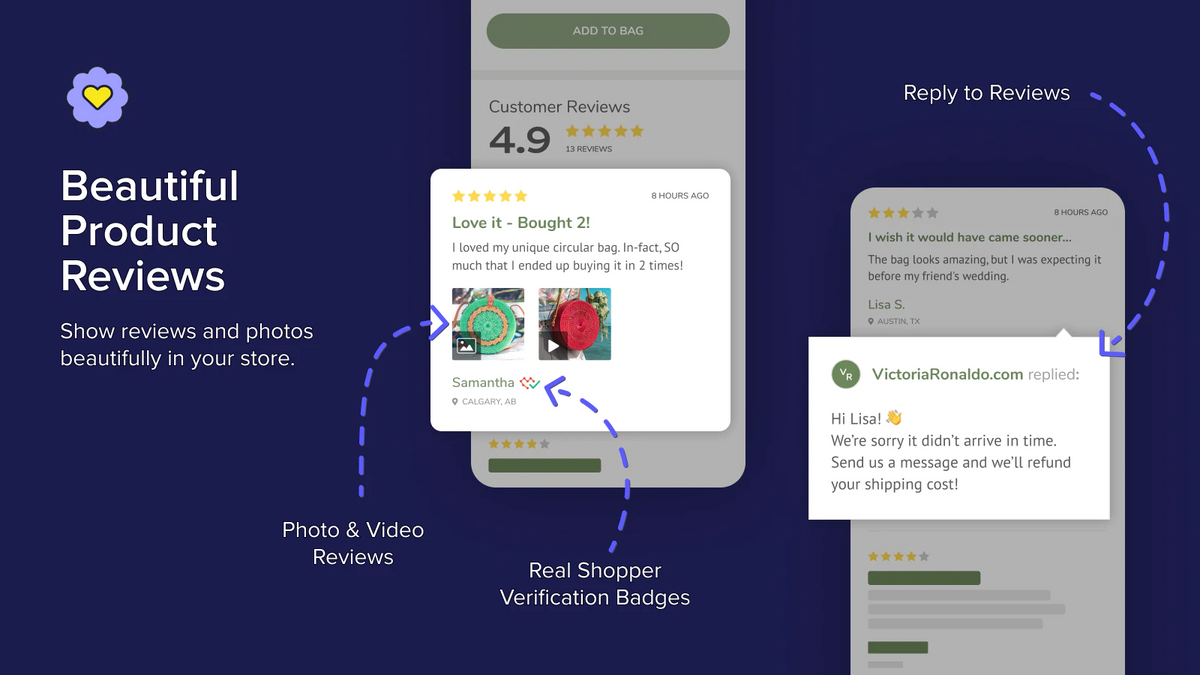 ---
In conclusion:
Consult VA will devise a strategy that is feasible for your business and provides customers with value at the same time. It can sometimes be challenging to design a banner and slider that look professional for your Shopify store. With Consult VA's design expertise, you can configure your website to meet your requirements and achieve website success!
Features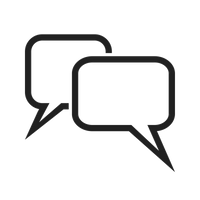 Better Communication
Now it's easy to send and streamline your onboarding and intuitive forms. We are here to fulfil your requests all at once!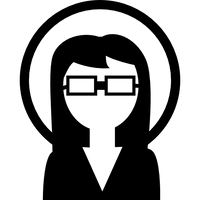 100+ Team of Experts
We make it easy! Keep a track of your invoices and project communication requirements all in one place with our super-easy communication tool and talk to our experts anytime anywhere.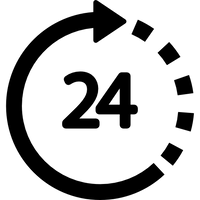 24*7 Support
Get regular updates on your projects! Our 24*7 team support helps you keep a track on every milestone for your business sucsess!

100% Refund Policy
No win-no fee! Claim your refund if you are not satisfied with our service, you get full amount back with no further questions asked!