Pre‑order Conversion app in Shopify
New Feature
Back in stock email notifications!
PreOrder Now: Ridiculously Simple﹘Amazingly Powerful
PreOrder Now is an easy to use, feature-rich pre-order app on the Shopify App Store!
Comes with advanced features not available in other Pre-order apps
Manage your Pre-orders better with features like badges, emails, tagging, mixed cart alerts, discounts applied to pre-orders, etc.
Works out-of-the-box—no complicated theme installation or coding required
Enjoy super-fast customer support—even available on weekends!
Stop losing money to 'Out of stock' and 'Launching soon'
Your customers like to place pre-orders for their favorite products that are out of stock or not yet released. They do not like those unclickable out-of-stock buttons. Create hype around new product launches by offering them available for preorder. Allow your customers to buy products before they become available, and increase your average order value by removing the friction of out of stock products.
How Does PreOrder Now work?
Sell Backorder Products even when you're 'Out of stock'
PreOrder Now makes it easy to automatically replace the dreadful 'Out of Stock' button with an inviting 'Pre order Now' button so shoppers can buy your products even when they're out of stock. As a result, you offer a better customer experience and sell more products.
Pre-Sell Products for Crowdfunding and Coming Soon launches
Pre-order Now is perfect for crowdfunding products and coming soon products. You can sell your idea and generate funding for your project.
Plug-n-Play Automation—Set it and forget it!
Low on inventory for your hottest products? No worries! Pre-order Now can automagically change your add-to-cart buttons to Pre-order buttons when items go out of stock.
With Pre-order Now you get:
Back in stock email notifications
Stylish Badges: Apply stylish pre-order "badges" over product images on product and collection pages
Pre Order Discounts: Apply automatic discounts to pre-orders like the pros
Mixed Cart Alerts: Mixed cart warning pop-up alerts your shoppers when they have both pre-order and in-stock items in the same cart.
Preorder Emails: Send separate emails to pre-order customers after checkout
Integration: Supports product quick views, AJAX collection pages, & more
Installation Support: Live installation support to ensure Pre-order Now looks amazing with your theme
Use the PreOrder Now app for 30 days and if it does not pay itself back, contact us, and we will refund you the entire cost of the app.
SUPER-FAST Support
We normally respond to support requests within a few minutes - usually no more than an hour or two, even on the weekends!
Grow your revenue with PreOrder Now!
Pre‑order Conversion app in Shopify
---
---
---
In conclusion:
We can help you add new features to your Shopify store without stressing you out. Make the most of our practical solution to make your store successful.

Our experts at Consult VA can help you add new features to your Shopify store. Connect with us to improve your store management.
Features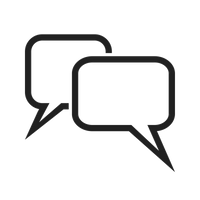 Better Communication
Now it's easy to send and streamline your onboarding and intuitive forms. We are here to fulfil your requests all at once!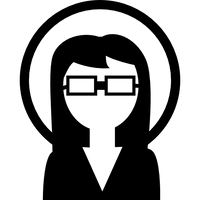 100+ Team of Experts
We make it easy! Keep a track of your invoices and project communication requirements all in one place with our super-easy communication tool and talk to our experts anytime anywhere.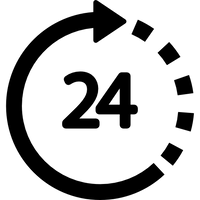 24*7 Support
Get regular updates on your projects! Our 24*7 team support helps you keep a track on every milestone for your business sucsess!

100% Refund Policy
No win-no fee! Claim your refund if you are not satisfied with our service, you get full amount back with no further questions asked!