Upsell & Cross Sell Kit Conversion in Shopify
Why this app is a must have for your online store?
Upsell & Cross Sell Kit app displays high conversion pre-purchase and post-purchase upsell offers. This prompts customers to buy not only the item they are primarily looking for, but also include related products and accessories. This increases your average order value (AOV) - which is one of the best ways to grow your business. The best part is your customer acquisition cost remains the same, and hence your profitability also increases.
With Upsell & Cross Sell Kit you can choose among different flavors of upsell and cross sell and see what converts best for your store. Below are the types of offers you can show.
Frequently bought together bundle
Display Amazon-style "frequently bought together" bundle on the product page. You can also setup a bundle discount and motivate the customer to go for the bundle instead of just the single product.
Product add-ons
Display a list of add-ons that can be added along with a product. Optionally, you can setup a discount for the product add-ons. Your customers can pick and choose any add-ons they like. This widget can be customized in multiple styles like a Grid / List / Shop the look / Complete the look, etc.
Cart page upsell funnel
For many stores it's proven that a cart page upsell funnel gives very high conversion rates. Our cart page upsell funnel displays an initial offer and based on whether the customer accepts or declines, we can configure to show another upsell or downsell. You can also apply "fear of missing out" by including discounts with countdown timers.
Post-purchase upsell
The post-purchase upsell is a great option to remain unobtrusive until the order is confirmed, and then present related products for a cross sell. The post purchase page is triggered after payment but before thank you page. Any, items added here will be added to the main order in a single click. Please note, post-purchase upsell only works with Shopify payments credit card, Shop Pay and PayPal Express.
How are we different from other apps?
This app maximizes conversion by showing both pre-purchase and post-purchase upsell / cross sell offers.
Our embedded upsell and cross sell widgets are unobtrusive. No annoying pop ups that increase bounce rate.
Lightning fast user experience that loads quickly even on slow mobile networks.
Compatible with other apps - we don't create draft orders, or edit completed orders.
Our app's pricing is flat and affordable.
Get free installation and setup guidance on a Zoom call.
Other features
Multi-language - Setup upsell widget translations in multiple languages.
Multi-currency - Supports multi currency apps like Geolocation, Conversion Bear, etc.
Automatic product recommendations - for large number of products.
Upsell & Cross Sell Kit Conversion in Shopify
---
---
---
In conclusion:
We can help you add new features to your Shopify store without stressing you out. Make the most of our practical solution to make your store successful.

Our experts at Consult VA can help you add new features to your Shopify store. Connect with us to improve your store management.
Features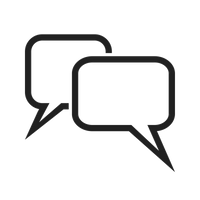 Better Communication
Now it's easy to send and streamline your onboarding and intuitive forms. We are here to fulfil your requests all at once!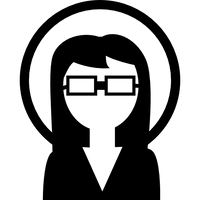 100+ Team of Experts
We make it easy! Keep a track of your invoices and project communication requirements all in one place with our super-easy communication tool and talk to our experts anytime anywhere.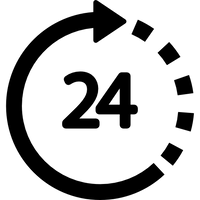 24*7 Support
Get regular updates on your projects! Our 24*7 team support helps you keep a track on every milestone for your business sucsess!

100% Refund Policy
No win-no fee! Claim your refund if you are not satisfied with our service, you get full amount back with no further questions asked!